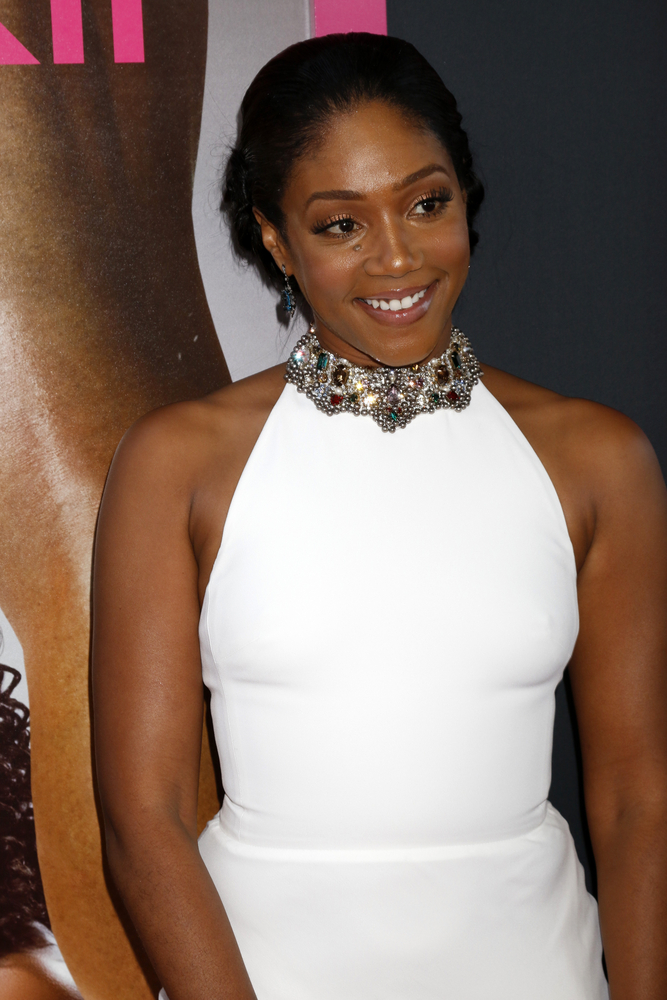 Going broke from overspending? In her own way Tiffany Haddish shares an important financial lesson.
Ms. Haddish wore a lovely $4000 white Alexander McQueen dress on stage at this year's Academy Awards. For many, this a not a particularly interesting fact. However, Haddish's dress and the fact she's worn it now for the third time to a public event is almost unheard of in the world of celebrities. Most celebrities wear an outfit to a public event once, and it's never seen again.
Is this actually newsworthy? For most of us the answer is no. But how many of us spend money on new clothing just to make sure we're wearing an outfit our friends or family have never seen before? This may sound ridiculous, but it is a very common practice for so many. Who wants to be seen wearing the same outfit more than once especially if you and your friends are capturing it on social media? With social media accounts tracking every outfit you wear, so many people try desperately not to repeat an outfit. Sometimes we want to look more successful than we feel we are. Others live by the mantra "fake it until you make it."
This thinking can often lead people quickly down a path of overspending and financial instability. Needing a new outfit for every social gathering will drain your bank account faster than you realize. Even worse is paying for items on credit cards, where the balance is not paid in full each month. Doing so means you are paying the price of the new outfit as well as any credit card fees and interest.
If you budgeted for this type of expense and can afford it, then great. You're in control of your finances better than most. However, if you find that purchasing a new outfit is something that has you financially strapped, then you need a better alternative. Going broke to impress others is one way to move you closer to financial peril and possibly bankruptcy.
Take a lesson from Tiffany Haddish. It's ok to wear an outfit more than once. Your finances are worth it.